Mon, Oct 22, 2018, 12:00 pm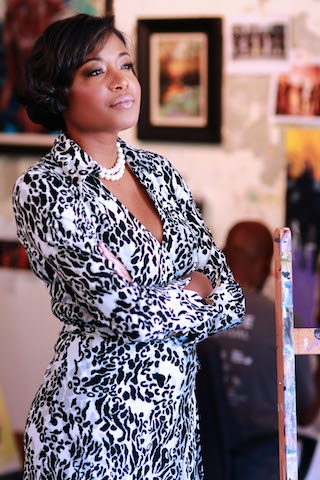 Karida Brown is an Assistant Professor in the Departments of Sociology and African American Studies at UCLA. She earned her Ph.D. in Sociology from Brown University in 2016, and a M.P.A. in Government Administration from the University of Pennsylvania in 2011. She is an historical and cultural sociologist whose research interests are centered on processes of racialization, subject formation, and the social construction of the self. Her book, "Gone Home: Race and Roots through Appalachia"  (UNC Press), examines the emergence and transformation of African American subjectivity throughout the pre and post-Civil Rights era. She does so through a reconstruction of the intergenerational migration of a cohort of African Americans who migrated throughout the Appalachian region during the twentieth century African American Great Migration. This project stems from her dissertation, "Before they were Diamonds: The Intergenerational Migration of Kentucky's Coal Camp Blacks", which earned the 2017 Dissertation Award from the American Sociological Association.
In 2013, Brown founded the Eastern Kentucky African American Migration Project (EKAAMP)in partnership with the Southern Historical Collection(SHC)at UNC Chapel Hill. EKAAMP is a community-driven archival project aimed at documenting and preserving the history of the generations of African American coal mining families in her study. The mission of the EKAAMP project is to promote civic engagement through collaborative research. To that end, the EKAAMP archive has been commissioned for the exhibitions, featured on public radio and television, and incorporated into K-12 educational programs. The SHC was recently granted $877,000 by the Andrew Mellon Foundation to build out a model for this type of community-driven research. Dr. Brown is a co-Principle Investigator on this project.
Abstract:
Since the 2016 presidential election, Americans have witnessed countless stories about Appalachia: its changing political leanings, its opioid crisis, its increasing joblessness, and its declining population. These stories, however, largely ignore black Appalachian lives. Karida L. Brown's book, Gone Home, offers a much-needed corrective to the current whitewashing of Appalachia. In telling the stories of African Americans living and working in Appalachian coal towns, Brown offers a sweeping look at race, identity, changes in politics and policy, and black migration in the region and beyond.